Mar 8, 2021
LEGAL UPDATES - MARCH 2021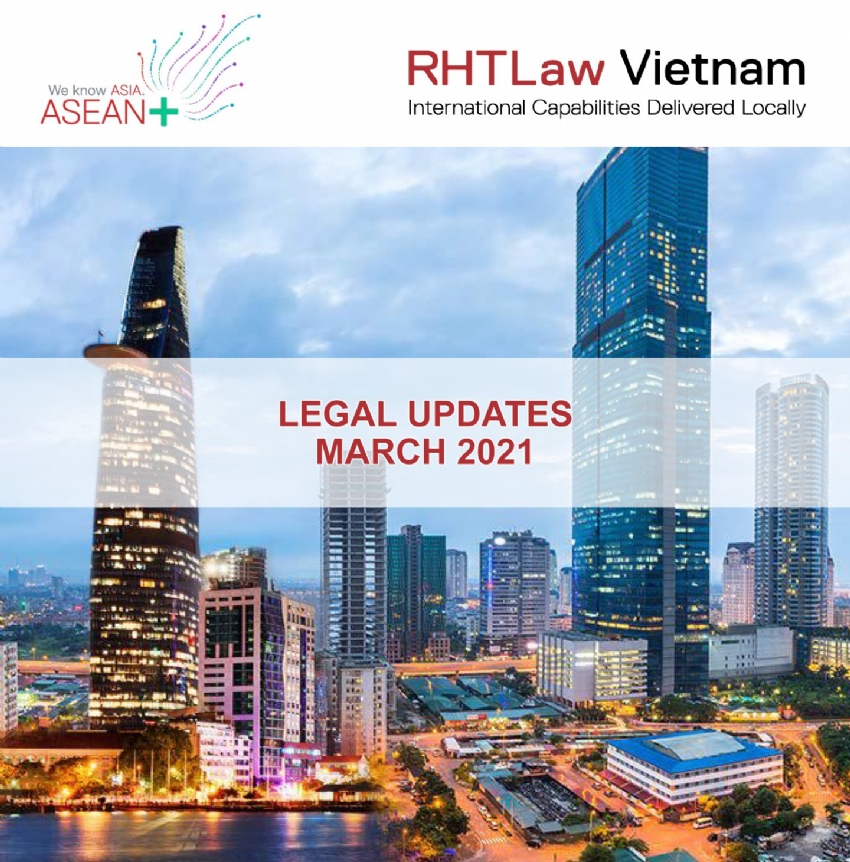 You will find attached our latest Legal Updates of March 2021 in relation to the following legal documents:
Circular No. 03/2021/TT-BTC of the Ministry of Finance dated 11 January 2021 Providing Guidance on Corporate Income Tax Exemption and Reduction Applicable to Science and Technology Enterprises (Effective on 01 March 2021); and
Circular No. 16/2020/TT-NHNN of the Governor of State Bank of Vietnam dated 4 December 2020 Amending Circular No. 23/2014/TT-NHNN of Governor of the State Bank of Vietnam dated 19 August 2014 Providing Guidance on Opening and Using of Checking Accounts at Payment Service Providers  (Effective on 05 March 2021).
Should you have any concern with respect to the attached Legal Updates, please do not hesitate to contact us.