Oct 18, 2021
[15 OCTOBER 2021] WEBINAR ON INSIGHT TO VIETNAM: REDEFINING BUSINESS RESILIENCY AMIDST COVID-19 SITUATION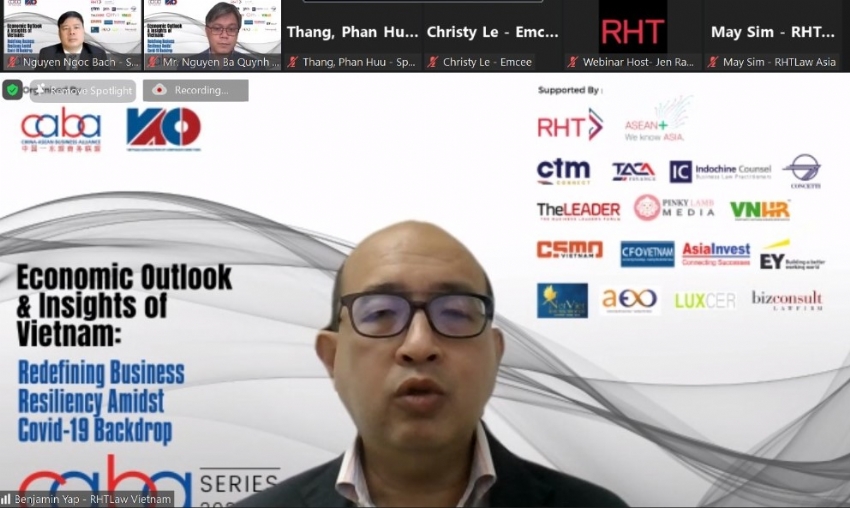 China-ASEAN Business Alliance (CABA) and Vietnam Association of Corporate Directors (VACD) jointly hosted last 15 October 2021 a webinar about "Economic Landscape and Insights of Vietnam Amidst Uncertain Covid-19 Backdrop" with the participants of and valuable sharing by managers and experienced experts in the region.

Our Senior Partner – Benjamin Yap was one of main speakers of the webinar with his speech about "Business Resiliency Amidst Covid-19 Backdrop". Remarkable points in Mr. Yap's speech were to firstly provide attendances with a general background of Vietnam's progression for foreign investment during the Covid-19 and subsequently to share his insights and expertise from a legal perspective with tailored practical advice guiding the foreign investors' investment into Vietnam in the context of challenges caused by the Covid-19.
The contents of Mr. Yap's speech may be found here.