Sept 23, 2021
[22 SEPTEMBER 2021] WEBINAR ON LABOUR LAW AND HR TREND DURING COVID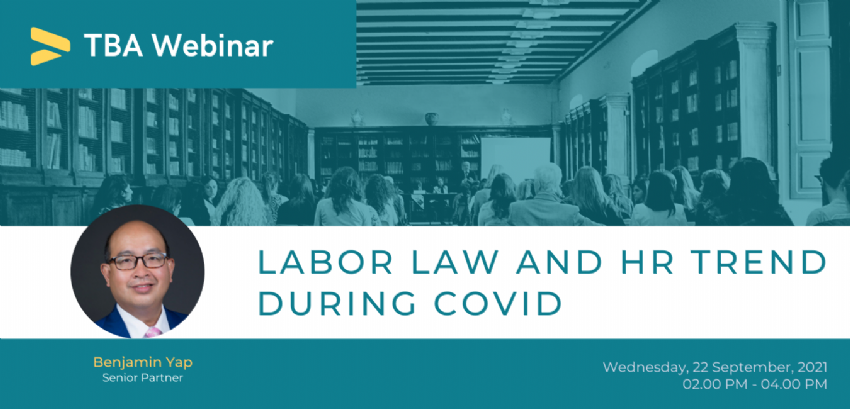 Yesterday 22 September 2021, our Senior Partner – Benjamin Yap represented RHTLaw Vietnam to deliver speech at the webinar with subject of "Labour Law and HR Trend During Covid". The webinar was organised by Thai Business (Vietnam) Association, one of the prestige foreign business associations organisation in Vietnam with more than 120 Thai companies members.
The main contents of the webinar are to firstly provide the participants with information on the new provisions of the Vietnamese law governing the HR matters during the Covid-19 and the actual situation of HR in Vietnam before talking about the HR's trends over the world and in Vietnam towards the New Normal as well as the HR practice of Thailand in the New Normal.
During his speech, Mr. Benjamin Yap provided to the participants an update on the change to Covid-19 related legislation as well as the amendment to the Vietnamese labour laws, which have been made to adapt with the current Covid-19 pandemic situation.