Jun 11, 2021
LEGAL PROFESSIONS REVIEW JOURNAL - PUBLICATION ON INVESTOR STATE DISPUTE RESOLUTION (ISDS)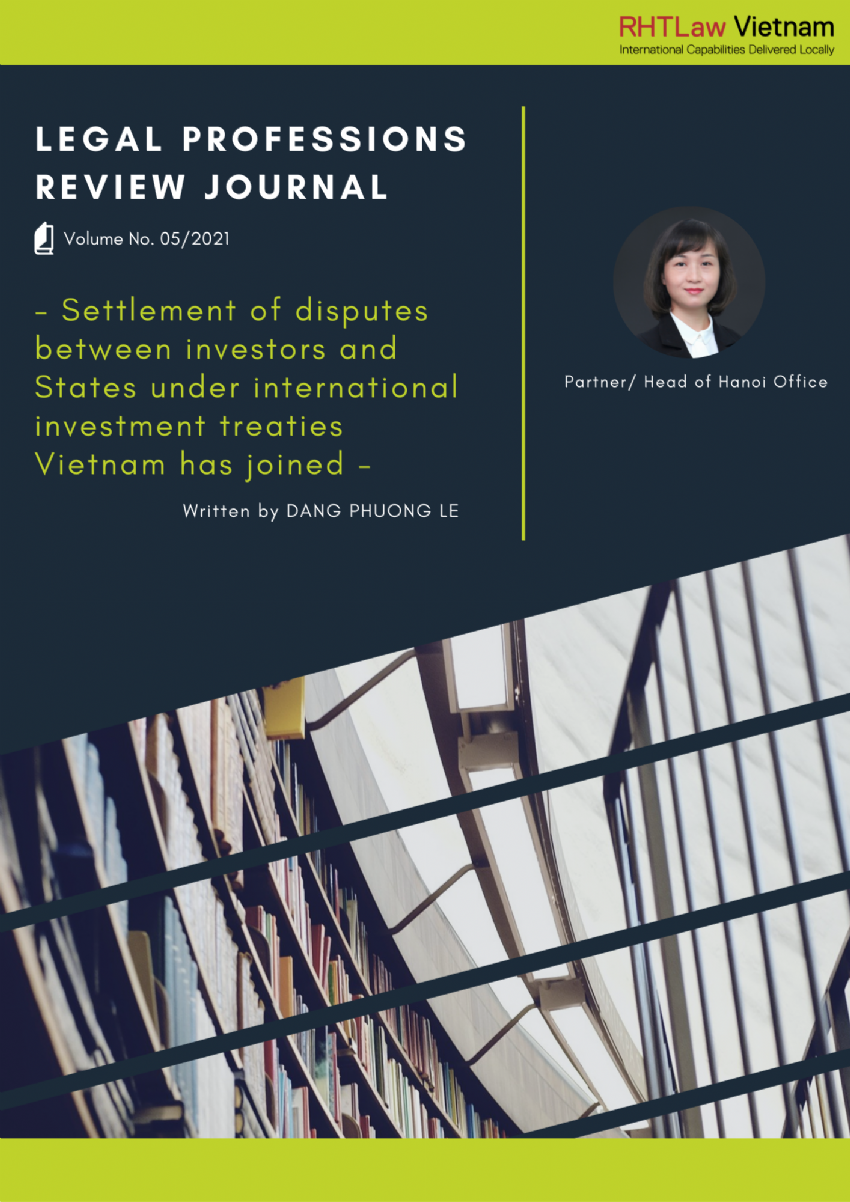 Legal Professions Review journal (Tap Chi Nghe Luat) has recently once again published on their two Volumes No. 03/2021 and 05/2021 another article of our Partner – Dang Phuong Le which featured the theme of Investor State Dispute Resolution (ISDS).
 
The publication focused on various ISDS mechanisms under Investment International Agreements (IIAs) to which Vietnam is a member, illustrated by some instances of disputes by foreign investors against Vietnam as the host state.  In addition to that, the writing also provided an analysis on the new model of ISDS mechanism stipulated in European Union Vietnam Investment Protection Agreement (EVIPA), which is the permanent Investment Tribunal system, comprising of a Tribunal and an Appeal Tribunal.  That new model has already been ratified by Vietnam in June 2020.
This topic has been presented by Ms. Le at the conference with topic of "Settlement of Disputes between Investors and the State under IPA and FTA" organised by the Institute of State and Law in last October 2020.