Jul 5, 2021
LEGAL UPDATES - COVID-19 - JULY 2021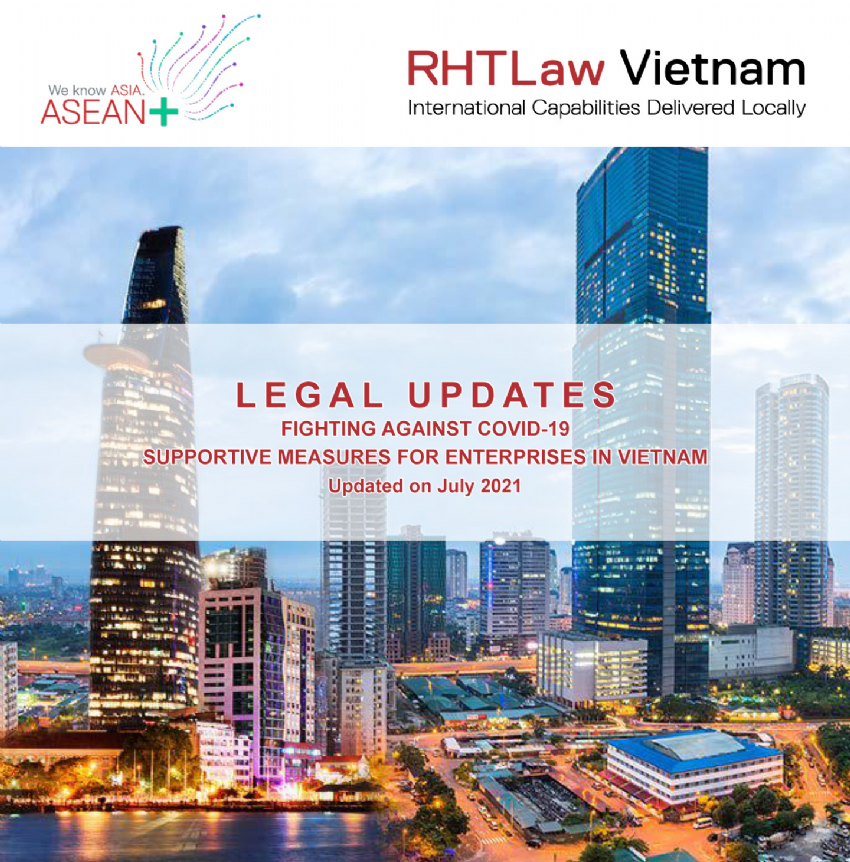 RHTLaw Vietnam has published the Legal Updates for the month of July 2021.  In the Legal Updates, you will find the notable supportive measures applied to the enterprises affected by Covid – 19 in terms of tax and employment areas in the following legal documents: 

(i)    Decree No. 44/2021/ND-CP dated 31 March 2021 Providing Guidance on Deductible Expenses when Determination of Income Being Subject to Corporate Income Tax Regarding Enterprise or Organization's Grants to Prevention and Control of Covid-19 Epidemic (being effective on 31 March 2021); 

(ii)    Decree No. 52/2021/ND-CP dated 19 April 2021 on Deferral of Value-Added Tax, Corporate Income Tax, Personal Income Tax and Land Rental in 2021(being effective on 19 April 2021);

(iii)    Circular No. 41/2021/TT-BTC dated 2 June 2021 Providing Guidance on Organisation, Operation, Management, Use and Compliance with Accounting, Settlement and Financial Disclosure Requirements of Vietnam Fund for Vaccination Prevention of Covid-19 Epidemic (coming into effect on 02 June 2021); and

(iv)    Official Letter No. 2059/TLD dated 28 May 2021 of the Vietnam General Confederation of Labour (being effective on 28 May 2021).

Should you have any concern with respect to the attached Legal Updates, please do not hesitate to contact us.