Jan 5, 2021
LEGAL UPDATES - JANUARY 2021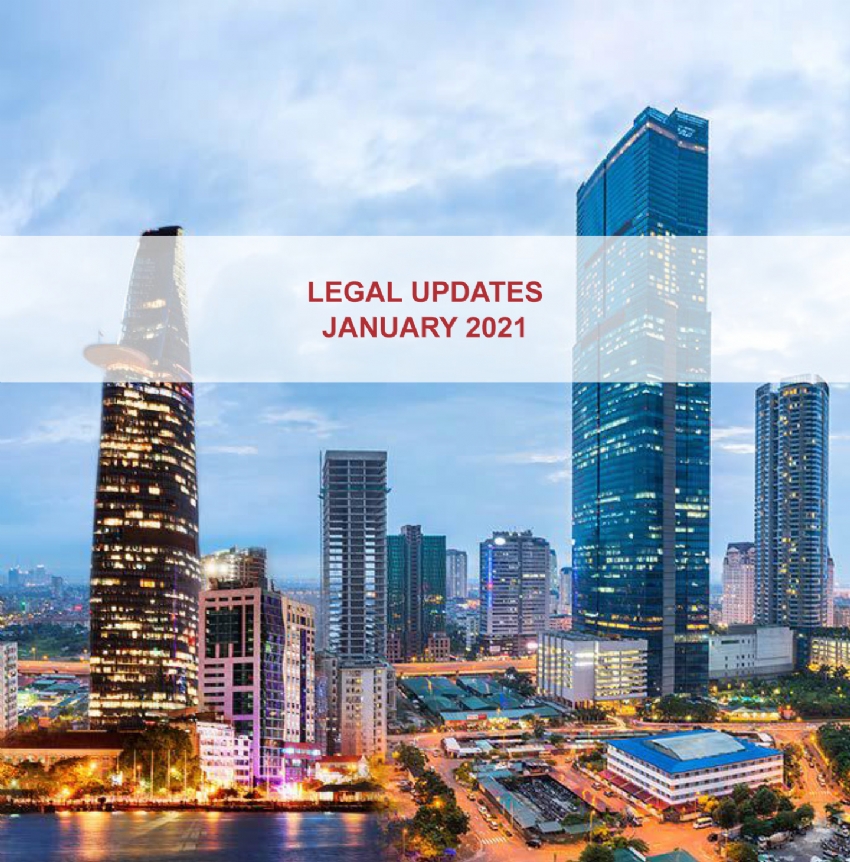 We would like to circulate to you our latest Legal Updates of January 2021 which focus on the following legal documents:
Circular No. 96/2020/TT-BTC of Ministry of Finance dated 16 November 2020 Guiding Information Disclosure on Securities Market (Effective on 01 January 2021); and
Decree No. 145/2020/ND-CP of the Government dated 14 December 2020 Guiding the Labour Code on Working Conditions and Labour Relations (Effective on 1 February 2021).
Should you have any concern in relation to the attached Legal Updates, please do not hesitate to contact us.