Nov 2, 2020
NEWSLETTER - NOVEMBER 2020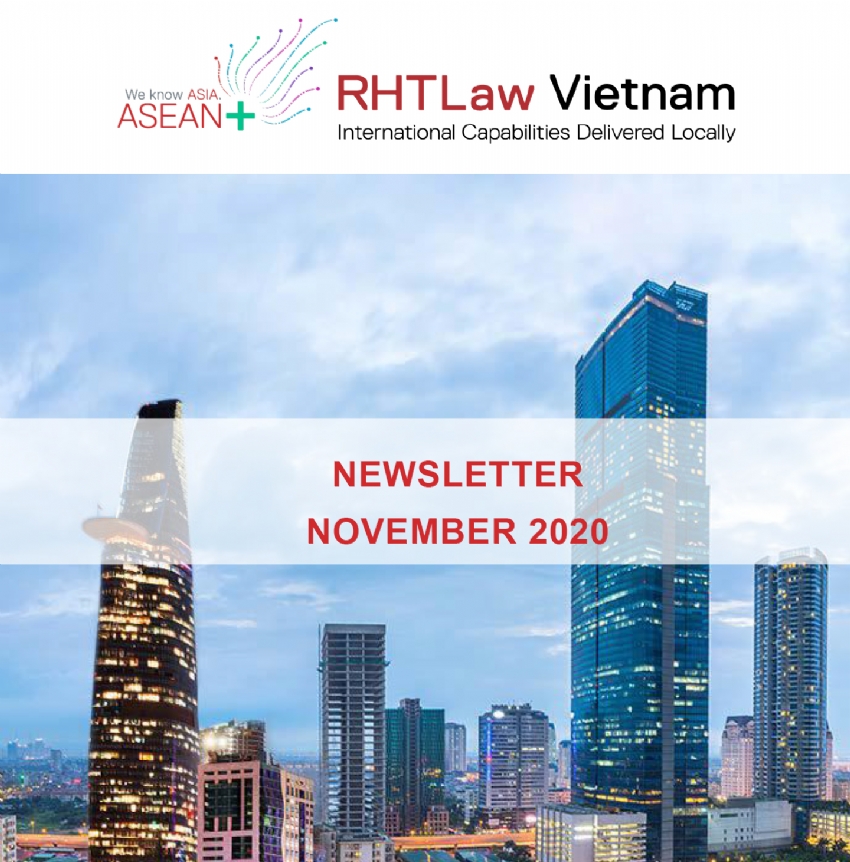 From the second half of October to November 2020, there are several newly issued regulations that come into effect, among which we would like to draw your attention to the following:
Decree No. 122/2020/ND-CP dated 15 October 2020 regulating coordinated and linked procedures for registration of establishment of an enterprise, branch or representative office, for Notification of Workers who have been Employed; for Issuance of Social Insurance Code Numbers; and for Registration of the Invoices to be used by the Enterprise which shall come to effect as from 15 October 2020 (Decree 122).
Circular No. 21/2020/TT-BCT dated 9 September 2020 on the licensing procedures for the electricity operating license, which shall come to effect as from 26 October 2020 (Circular 21); and
Circular No. 04/2020/TT-BKHCN dated 28 September 2020 on amendment of Circular No. 32/2011/TT-BKHCN regarding the criteria for issuance of High-tech Application Certificate, which shall come to effect as from 15 November 2020 (Circular 04).
Those regulations promise to bring the fresh air to the legal framework governing related issues. In particular:
For decrease of burden and cost to enterprises, lawmakers have modified particular forms of request for business registration, branch and representative offices operation registration in Decree 122 to incorporate the initial tax registration and social insurance procedures.
New supplements in Circular 21 to complete legal framework governing licensing procedures for the online granting, modification and supplementation of electricity operation licenses to keep up with the current digital technology trend.
Notable changes to criteria for issuance of High-tech Application Certificate by way of providing more details on criteria that help to classify types of high-tech projects based on more specific and different sizes, as set out in Circular 04.
You may find details of notable contents of those new regulations in our Newsletter for this month of November.