Sept 8, 2020
NEWSLETTER - SEPTEMBER 2020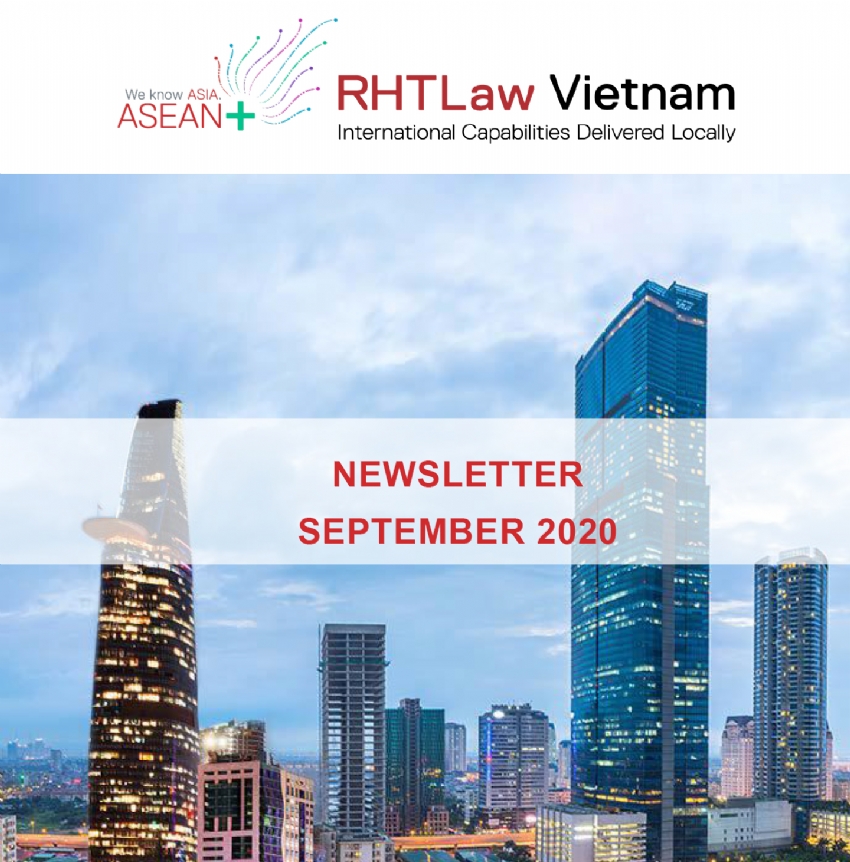 In the coming month, there are several new regulations that come to effect including:

Decree No. 88/2020/ND-CP dated 28 July 2020 Elaborating Some Articles of Law on Occupational Safety and Health on Compulsory Insurance for Occupational Accidents and Occupational Diseases, which shall come to effect as from 15 September 2020 (Decree 88);
Decree No. 91/2020/ND-CP dated 14 August 2020 Regulating Anti-Spam Text Messages, Emails and Calls, which shall come to effect as from 1 October 2020 (Decree 91); and
Decree No. 94/2020/ND-CP dated 21 August 2020 Regulating Preferential Regime and Policies Applicable to National Innovation Centre, which shall come to effect as from 5 October 2020 (Decree 94).
Those new regulations provide for many changes as compared to the previous ones governing the same matter. In particular:
Notable changes on financial support in examination and treatment of employees' occupational diseases, as set out in the new Decree 88;
The new modifications in Decree 91 to complete the legal framework governing anti-spam and an important instrument for eliminating spam text messages, emails and calls which have been disturbing users for a long time; and
A number of preferential regimes and policies applicable to the NIC, an organisation being established with an aim at supporting and promoting the start-ups ecosystem in Vietnam as well as innovating the growth model based on science and technology development, and individuals and entities operating at the NIC and partners supporting the innovations of the NIC, as set out in the new Decree 94
You may find details of notable contents of those new regulations in our Newsletter for this month of September.