Oct 19, 2022
RHTLAW VIETNAM AT WORLD IP FORUM 2022, BANGKOK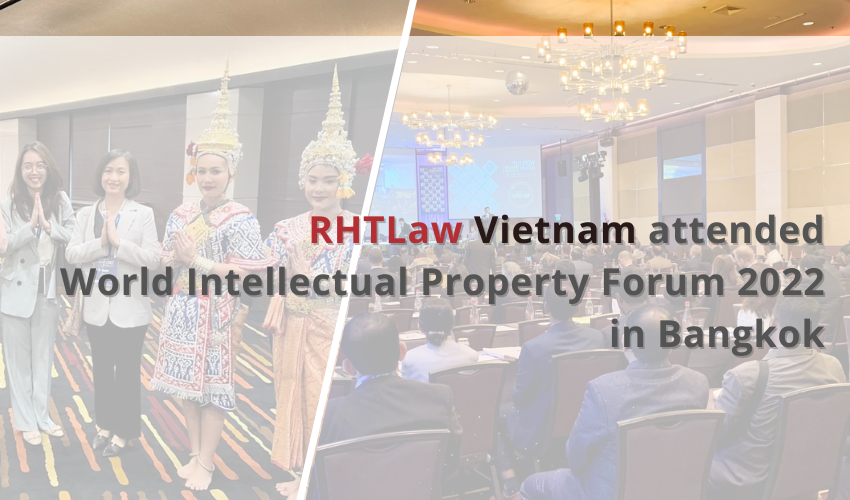 RHTLaw Vietnam Senior Partner Dang Phuong Le and our IP Consultant Nguyen Hanh Nhu recently attended the 10th Edition of World Intellectual Property Forum (WIPF) at Hotel The Landmark, Bangkok in Thailand on 10 – 12 October 2022. The theme of this year WIPF is "Technology & Innovation Shaping the Future of IP". This three-day conference focuses on recent developments in intellectual property, knowledge sharing and intellectual property awareness.
WIPF is one of the biggest global IP events. The conference brings IP specialists and experts from around the world together in Thailand to meet up, sharing their knowledge and experiences. We had an opportunity to discuss on the IP prosecution, enforcement and litigation as well as the insights on legal practice in Vietnam. We would take this wonderful chance to catch up with colleagues and new friends after the Covid-19 pandemic.
The WIPF is believed to encourage IP lawyers in their practice and inspire IP activities throughout the world. With remarkable experiences learned from our international colleagues and friends at the conference, we hope we can deliver better services to our clients in the future.