Apr 23, 2019
2019 FIRM TRIP – SOUTH KOREA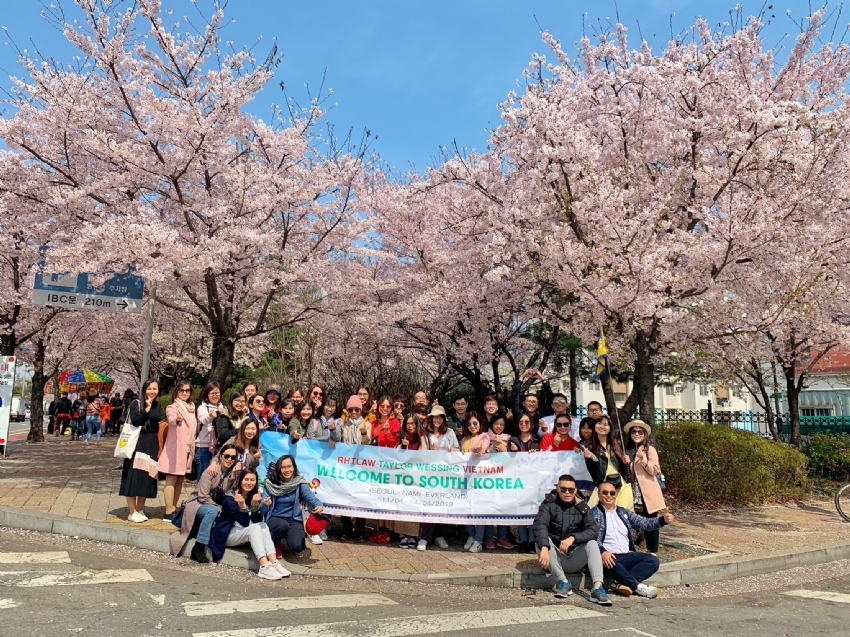 Event day: Thursday, 11 April – Sunday, 14 April 2019
Venue: Seoul – South Korea
Organiser: RHTLaw Vietnam
Our Firm trip in 2019 took us to South Korea. Korea is a land of many names owing to its long and varied history and derived from ancient kingdoms and dynasties. Names include Goryeo, also spelled Koryŏ, and is used by both North Korea and South Korea in international contexts. In the Korean language, the two Koreas use different terms to refer to the nominally unified nation: Chosŏn (조선, 朝鮮) in North Korea and Hanguk (한국, 韓國) in South Korea.
To us however, the most appropriate name is Land of the Morning Calm. In 1934 A.D., an emperor of the Ming dynasty of China gave Korea the title of "Chaohsien" meaning morning freshness. The title was most suited to South Korea because of its spellbinding natural beauty of picturesque high mountains and clear waters and its tranquillity. This was particularly true in the morning which further confirmed the title on South Korea as the "Land of Morning Calm".
So, it was appropriate that our teams from Hanoi and Ho Chi Minh City rendezvoused in Seoul in the early morning of Thursday, April 11.
Our first stop was Yeouido Park. This was for many a real treat and perhaps even the highlight of the trip, the witnessing of the cherry blossom. The pictures below say it all though it could never beat being there yourself. In a word, it is ineffable.
For the connoisseur of Korean cuisine, especially kimchi, this trip certainly did not disappoint. There was not shortage and we ate like there was no tomorrow! In between the meals, we found time to visit Nami Island, Everland Park, Gyeongbokgung Palace, Insadong antique street. We also learned how to make kimchi!
Now is time to re-live our trip through the following pictures! We hope you enjoy them!!
Here are some of our photos in Yeouido Park where old cherry blossom trees were delivered and plant from Jeju Island.
Nami Island is famous for its beautiful tree-lined roads, endless range of cherry blossom trees. Indeed, Nami was a wonderful chance for us to capture memorable moments with beloved colleagues.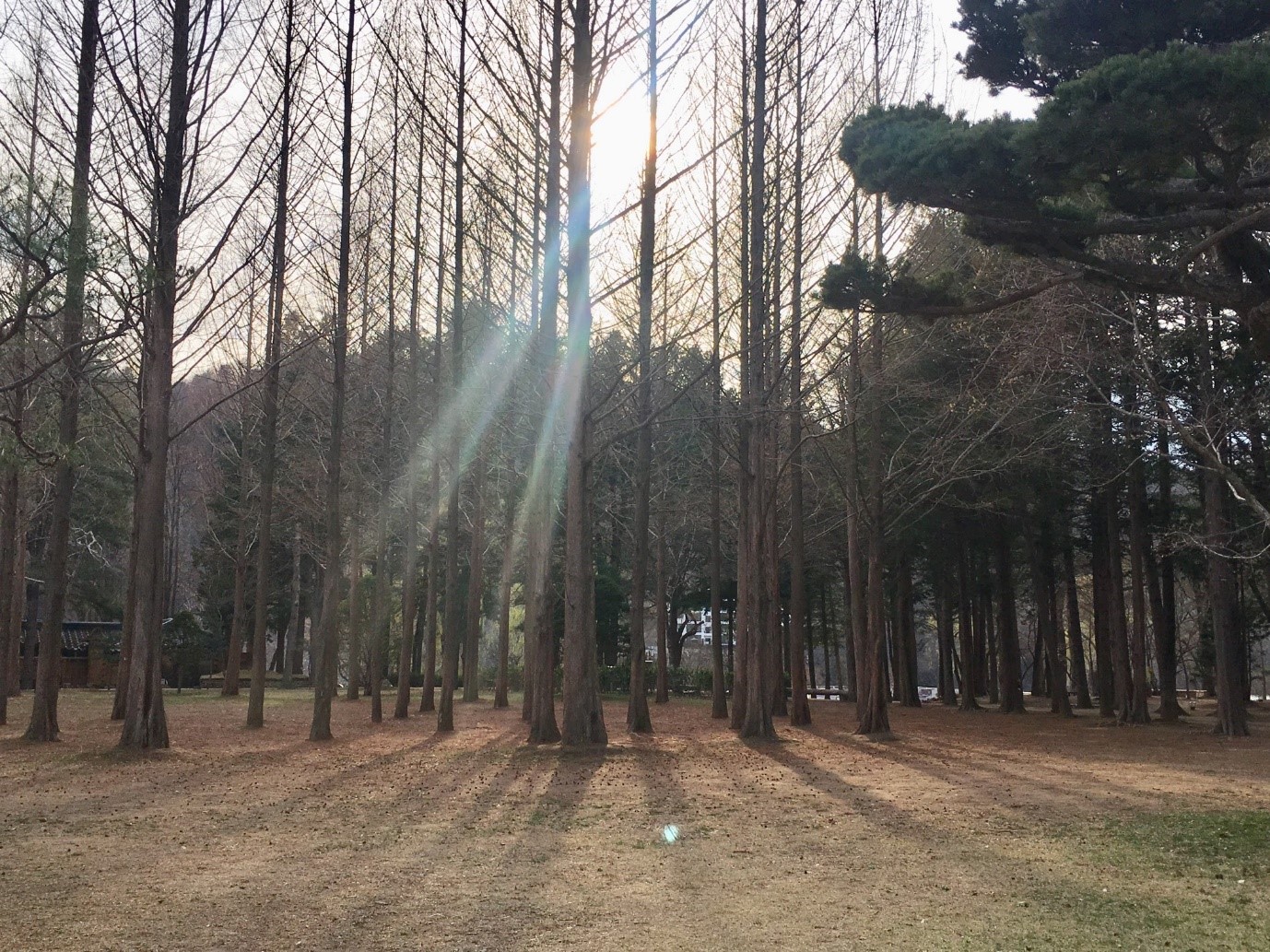 We named these photos "The Youth" as they represent all the beauty, happy sides of our team members.
We are not only colleagues but also good friends, good team members!
Day 2 in Seoul was also special as we paid a visit to our dear friends at DR&AJU Law Firm. Located in Gangnam District, DR&AJU Law Firm warmly welcomed us in their impressive offices. It was also an inspiration for us to see how they had started like us from humble beginnings and was now nearly 200-attorney strong! We hope RHTLaw TaylorWessing Vietnam and DR&AJU will have more and more opportunities to work and cooperate in the future.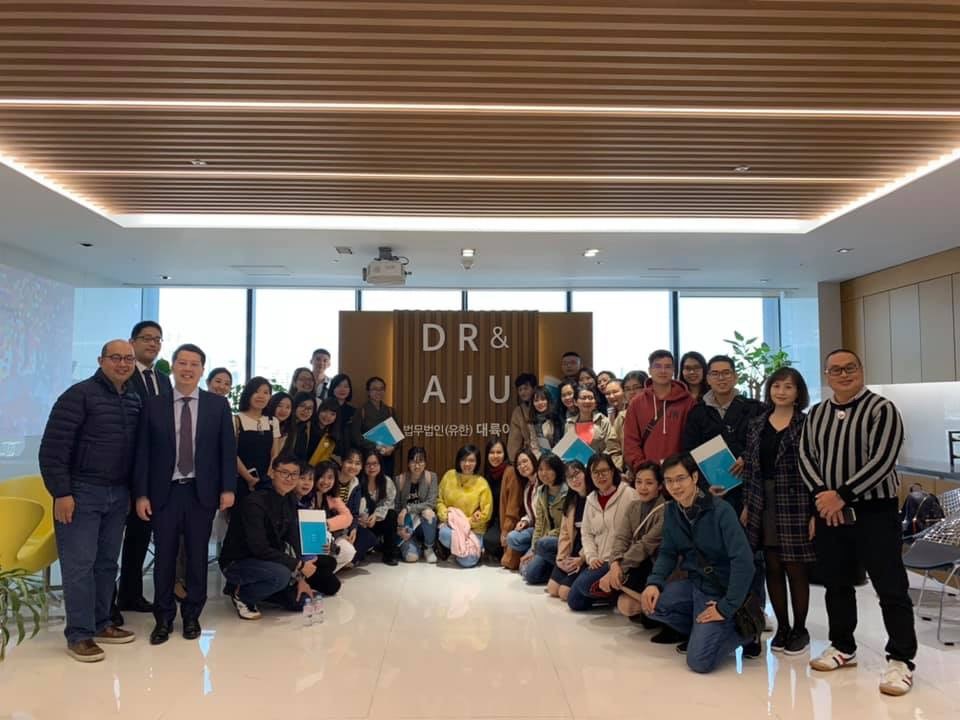 After leaving the head office of DR&AJU Law Firm, our team headed to Everland Park. Everland is a South Korea's largest theme park. Along with its main attractions, Everland includes a zoo, water park and musical events.
It was lucky of us to attend this time of the year as Everland hosted its annual Tulip Festival. At the festival, visitors enjoyed various spring attractions such as Everland representative photo spot 'magic tree'. The streets were also transformed to a French flower market. There were special performances for everyone, young and old, such as musicals and colourful parades.
We continued our trip on Day 3 at Gyeongbokgung Palace, Insadong antique street and a cosy and warm Special Dinner at a traditional Korean restaurant in Insadong. We will not forget the breathtaking architecture of the Palace and shopping at Insadong.
To us, it does not matter where we take photo, it is who we can take photo with.
The Special Dinner was all the more special as we also celebrated the birthday of Ms. Huong Tham. A vote of thanks was given to the organisers for organising such an eventful trip in a short speech by Ms. Giang Huong.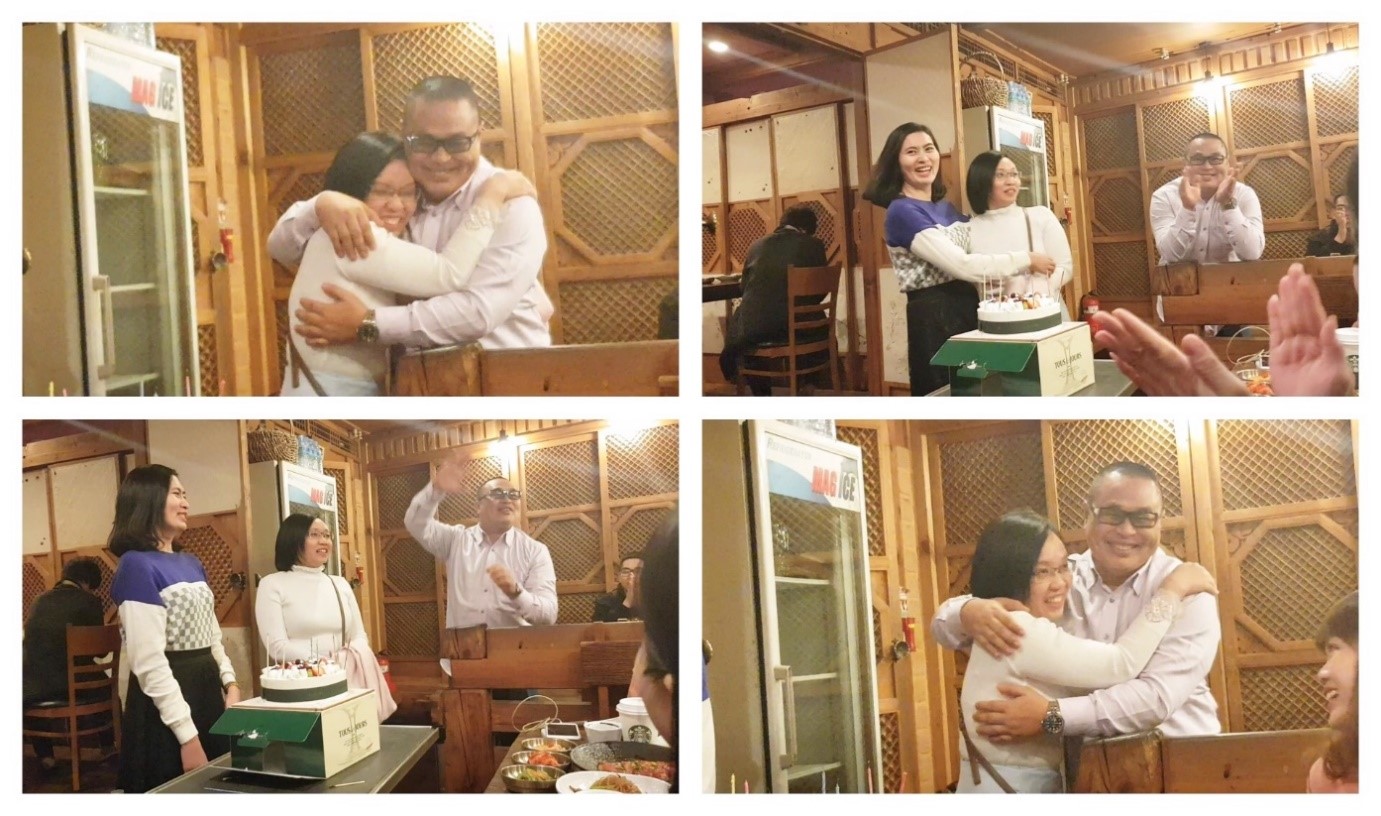 Our last day in Seoul made us feel even more cosy when we stand side by side, warming each other and giving out hugs under the coldness of 10 degrees Celsius in Seoul. Our Big Boss, Mr. Hai once said: "Even though we could not experience the team building activities as we normally do, now we still can do the alternative by giving warmth, and strength to each other by staying close and tight under this cold weather". We can agree no more with him. This kind of experience will be forever unforgettable to us.
We even had time to learn how to make kimchi. We were also given the opportunity to dress up in traditional Korean clothes – Hanbok.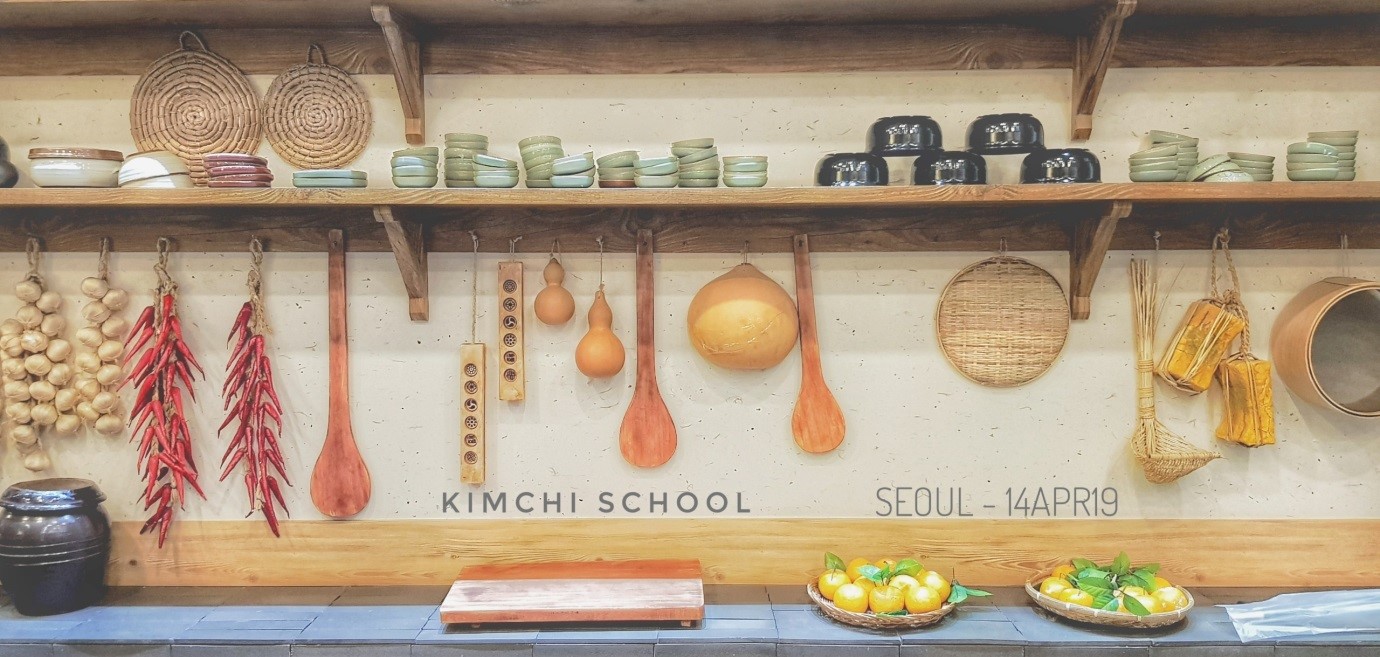 The Korean cuisine we ate throughout the trip included chicken steamed soup, beef bone soup, grilled chicken BBQ, pork BBQ, traditional Korean food in an antique Korean restaurant, and other famous street food. We even experienced street food inside a makeshift tent. We will remember and cherish those moments.
This was an unforgettable trip as it was for many of us our first visit to South Korea. The trip lasted four days and was our second overseas firm trip. We were certainly blessed with good weather throughout the trip. Many new relationships were forged, and it went a long way to reinforcing our team-spirit and esprit de corps.
RHTLAW TAYLORWESSING VIETNAM
GO FAST GO ALONE – GO FAR GO TOGETHER