Oct 22, 2020
2020 FAMILY DAY TRIP – HA NOI OFFICE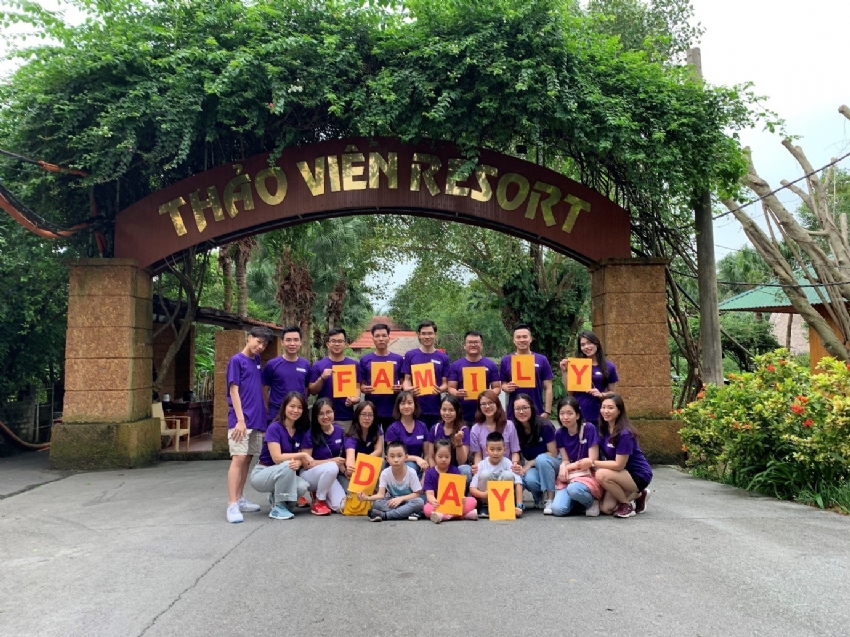 Event Date: 18 October 2020
Venue: Thao Vien Resort – Son Tay, Ha Noi
Organiser: RHTLaw Vietnam
Thao Vien Resort, a naturally beautiful place, is the destination for our family day trip this year. Considering the busy and animate life-style in the center of Hanoi city during a hard-working week, we decided to find a peaceful and fresh place to refill our energy at weekend.
As soon as we arrived, we fell in love with it at the first sight. The eye-catching surroundings of the resort are lined with flowers and a variety of shady trees that made us really excited to discover this place.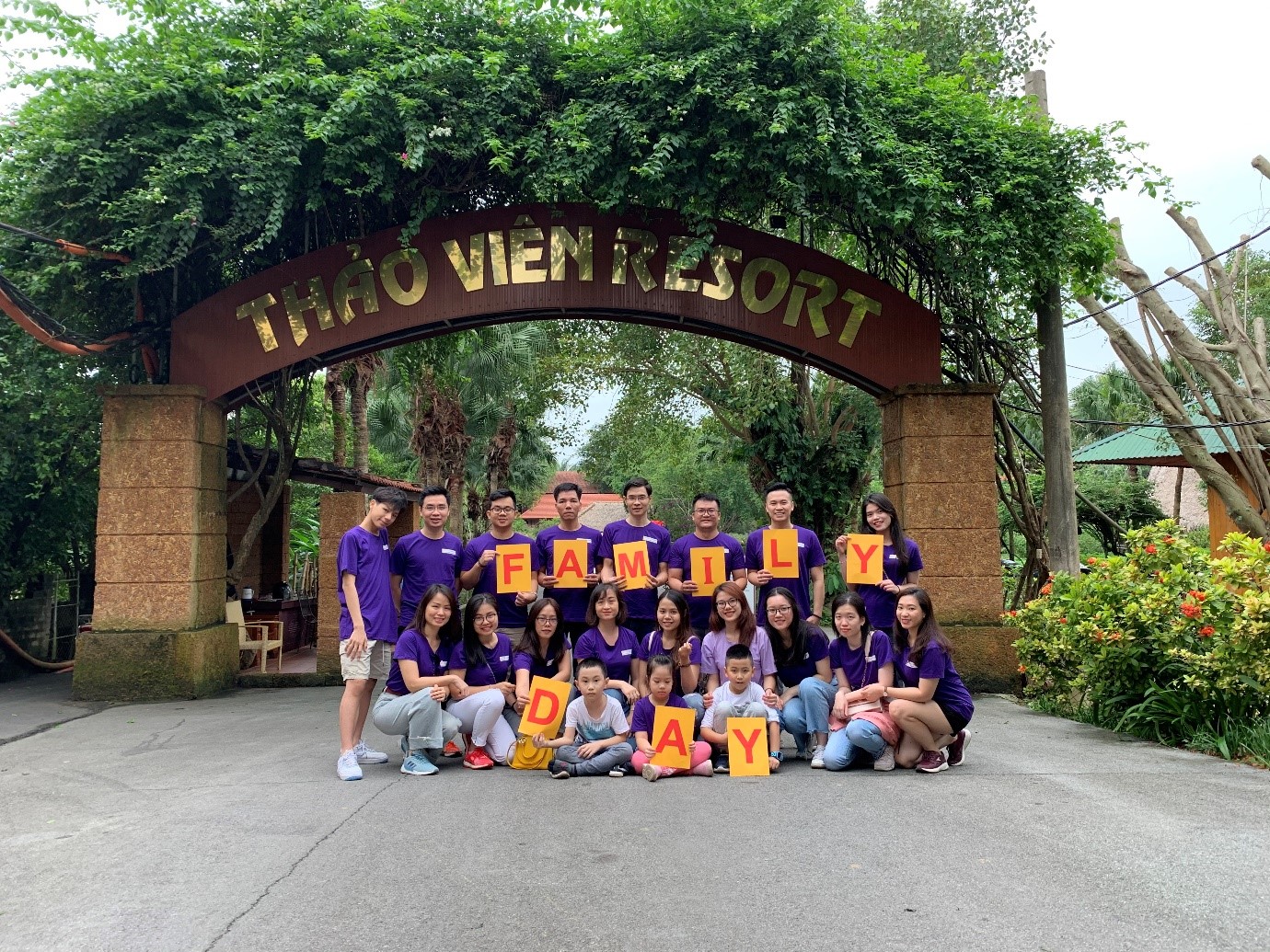 After arranging our belongings, our team together joined an interesting activity, the grass slide game at the main campus of the resort. It was time for action!
Initially, everyone was afraid of this game because it requires the courage for an adventure game. However, after trying once, we cannot stop playing it many more times. This game gave us a lot of fun and chances to communicate with our colleagues.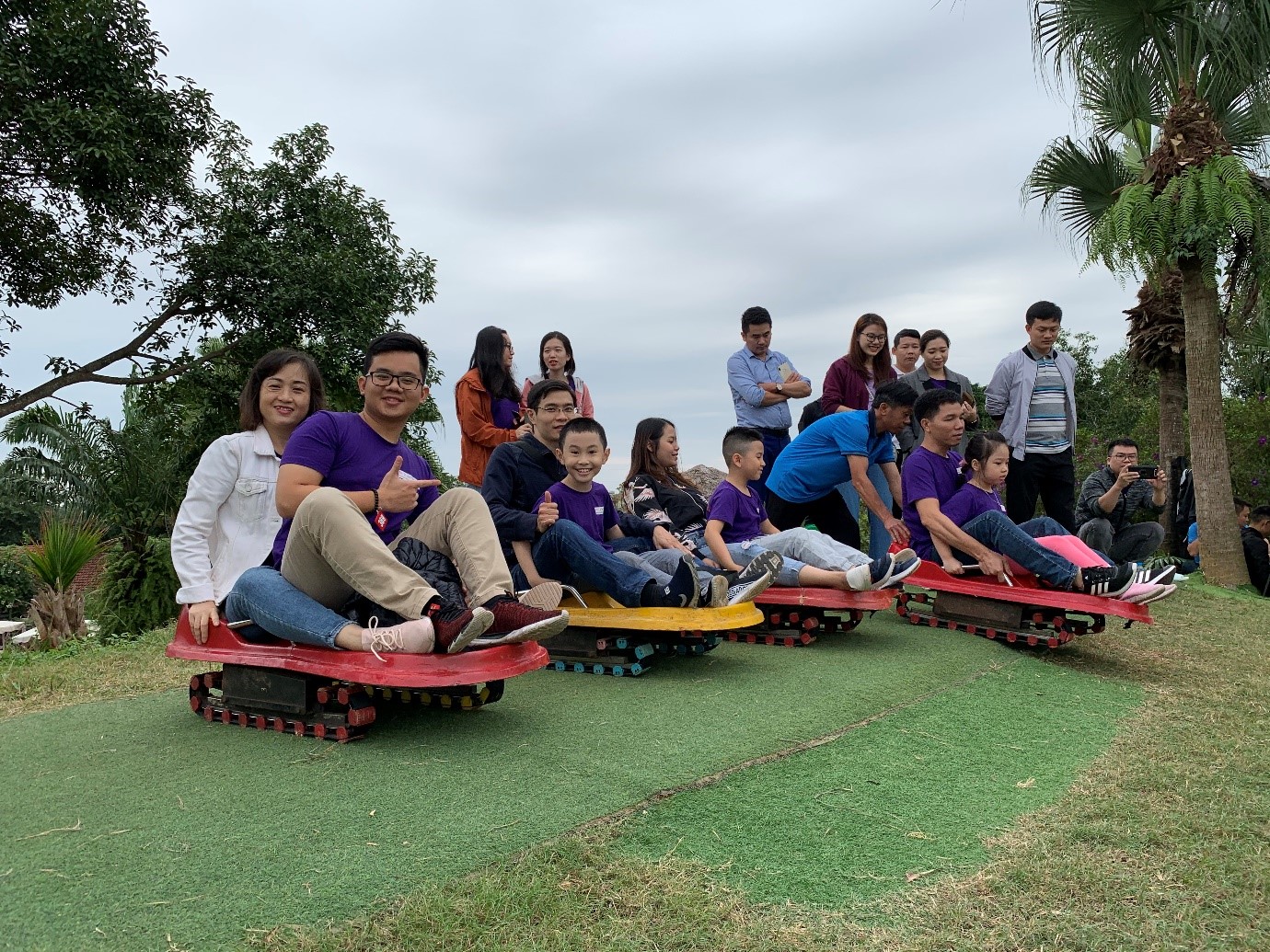 However, grass slide game is not the only game at this place. We also spent time together on other outdoor activities such as swimming, fishing, walking, cycling, drinking some coffee and relaxing.
After so many activities with full of joy and energy, we enjoyed lunch together with lots of traditional and delicious dishes from the river and mountain.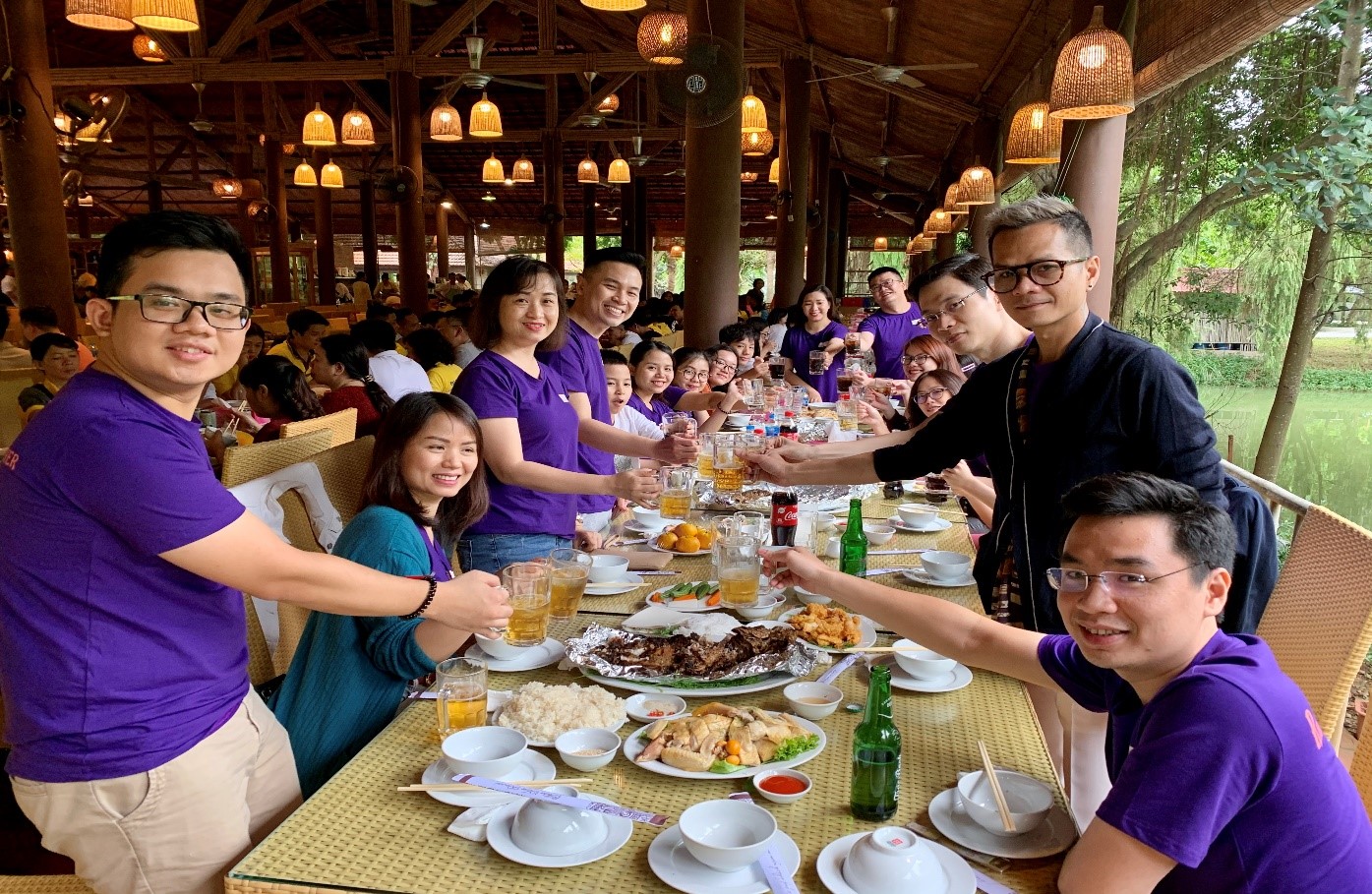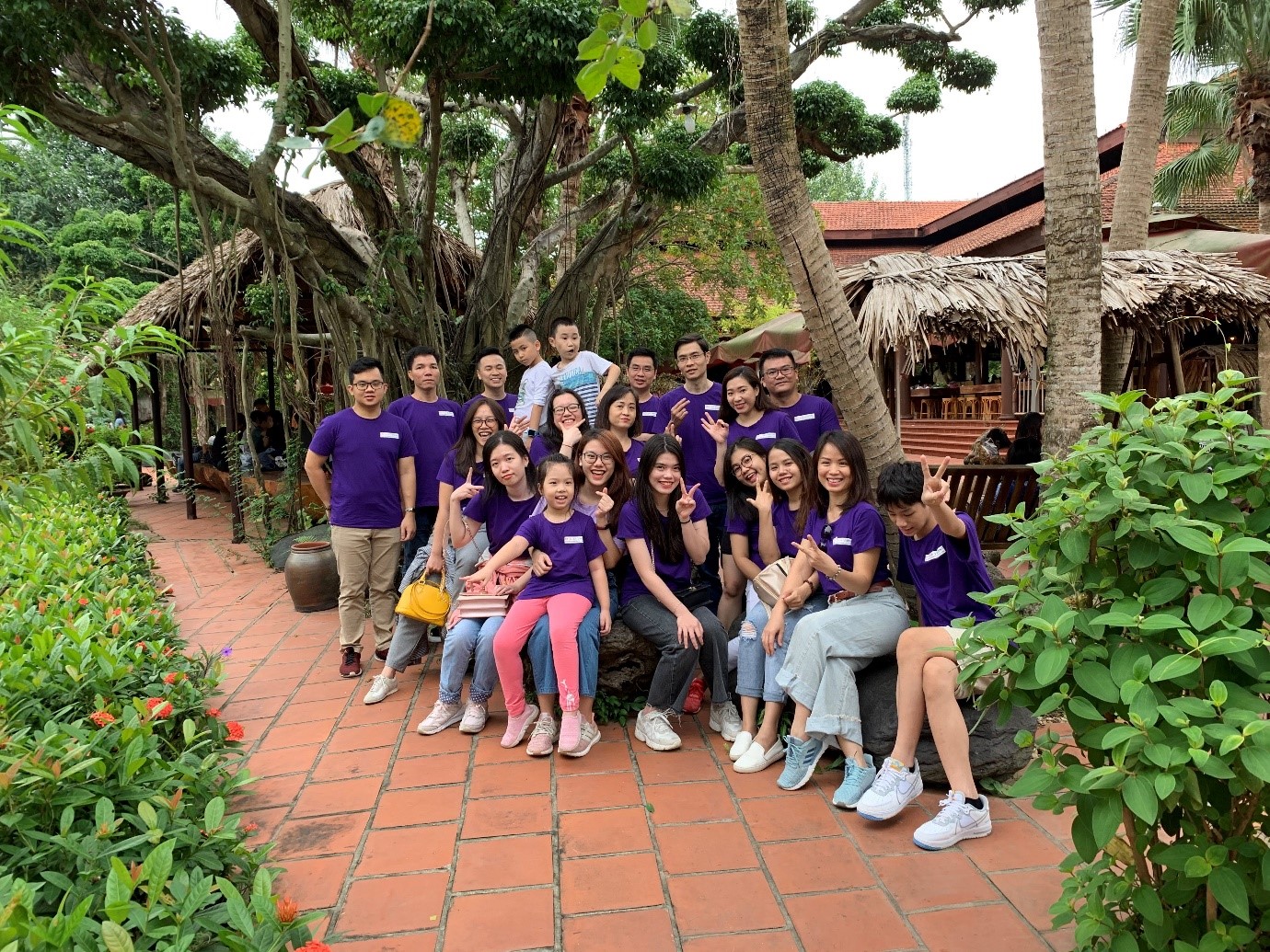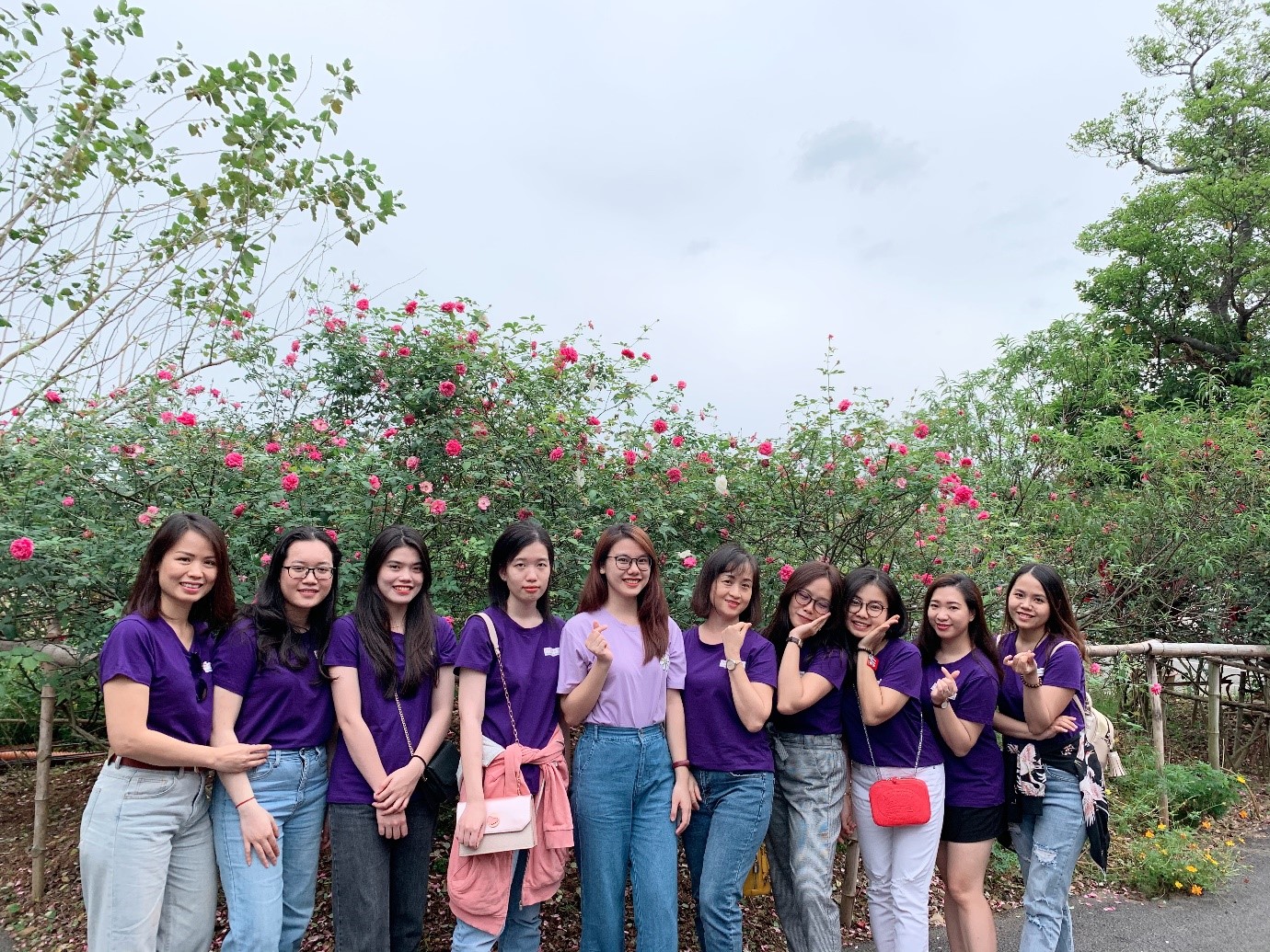 We stayed in a community house, which was really comfortable. The house is surrounded by green parks and all the amenities are extremely quiet and peaceful. However, it did not mean that we would stop our active vibes. Our team members are big fans of board game so we chose to enjoy participating in this kind of game in the house. The games gave us the opportunity to interact with each member of our Hanoi Office and their beloved persons. During the time for playing, we found ourselves that we are not only colleagues but also good friends, good brothers and sisters, GOOD TEAM ! These should be enough reasons for us to visit this inspiring resort.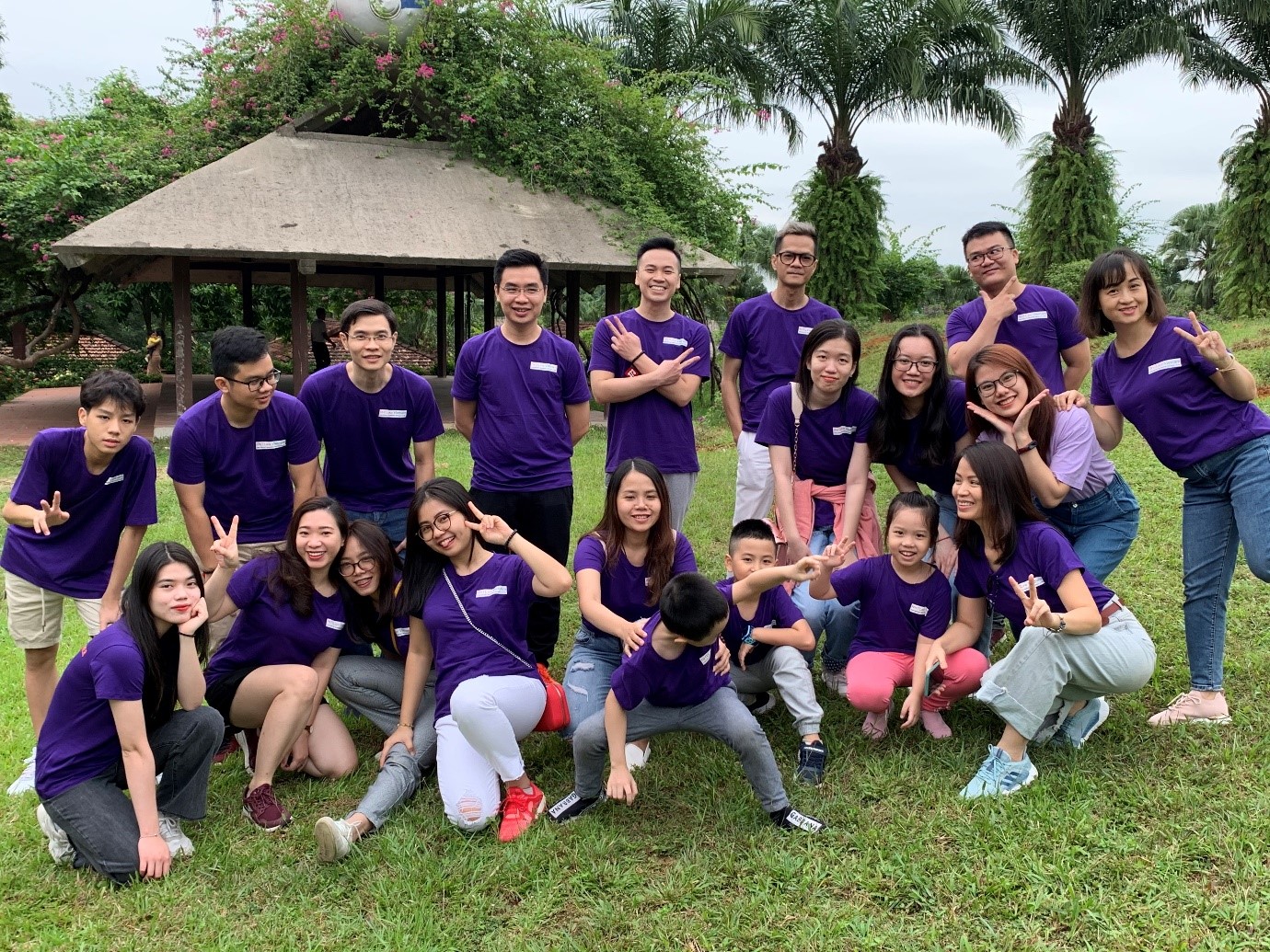 At the end of the day, our team had an exhilarating time to release the stress and it was a perfect way to end the weekend.