Sept 21, 2022
2022 SENIOR RETREAT - NHA TRANG BEACH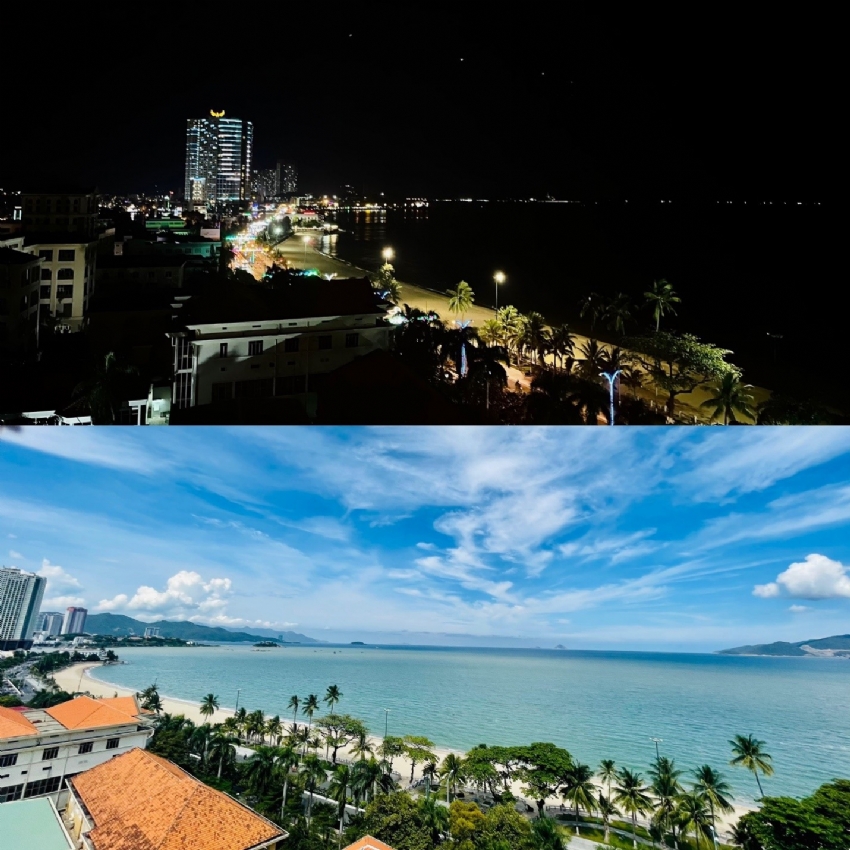 Our annual Senior Associates and Partner Retreat was held in Nha Trang this year.
Nha Trang is recognized by UNESCO as the 29th most beautiful bay in the world. It is endowed with beautiful beaches and luxurious resorts.
The first day of our retreat was spent relaxing at the Nha Trang Hot Mineral Springs and the Water Park. We visited the hydrotherapy cave consisting of nine mineral waterfalls as well as one of the park's many mineral swimming pools and Jacuzzi. The spa certainly set the stage for our partners and seniors from our Ho Chi Minh City and Hanoi offices to strengthen the bonds of friendship. In the evening, we experienced Nha Trang's lively nightlife at Skylight Nha Trang Rooftop Beach Club, where we could enjoy 360-degree stunning views of the city.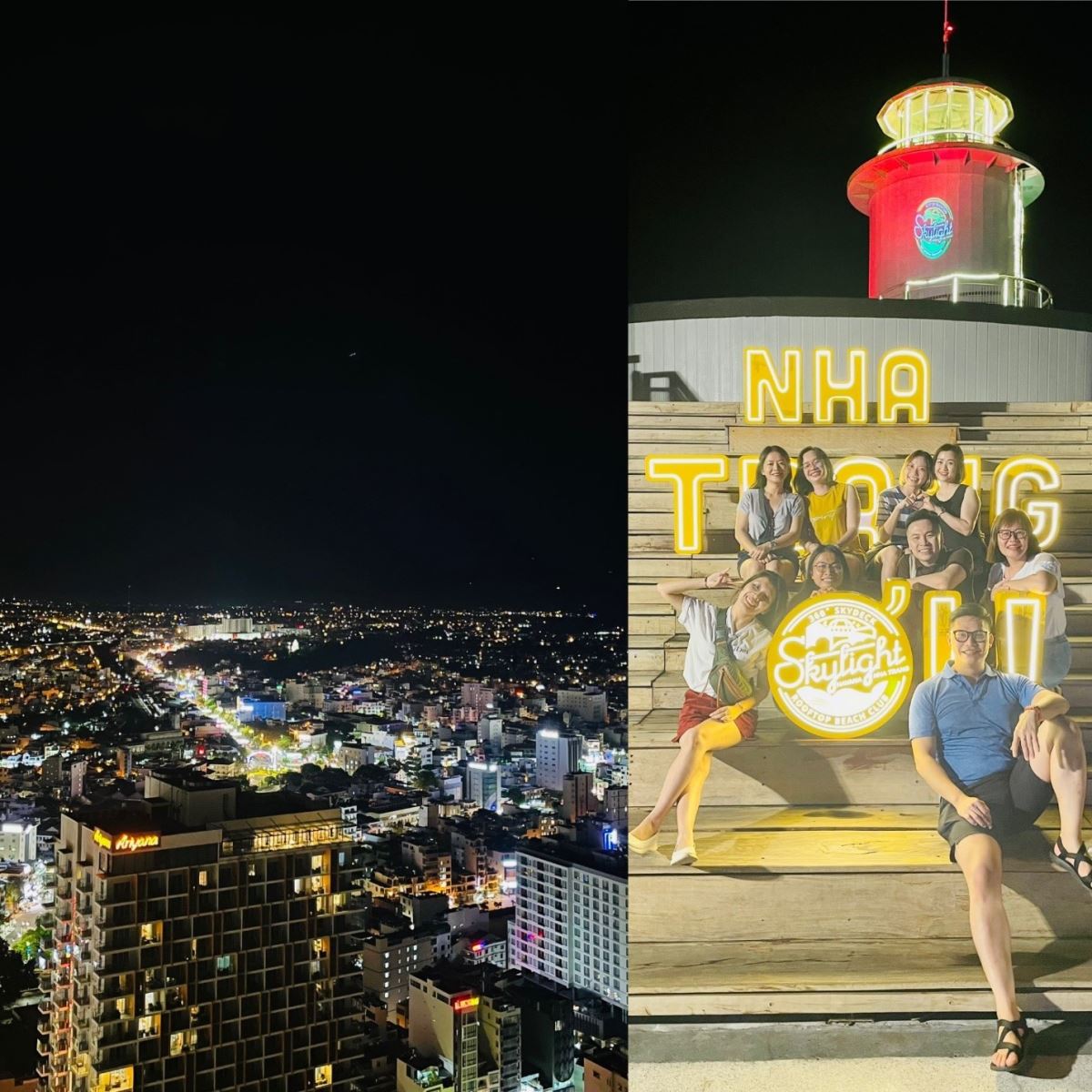 The second day was certainly eventful. We had the opportunity of participating in the Sea Walk. This involves us physically going beneath the sea. It is a new type of marine activity that allows us to enjoy the underwater world without fear or sophisticated scuba diving skills. We get to stroll beneath the water for around 20 minutes while seeing marine plants, corals, starfishes, and tropical fishes that swim about us while wearing a 33-kilogram helmet.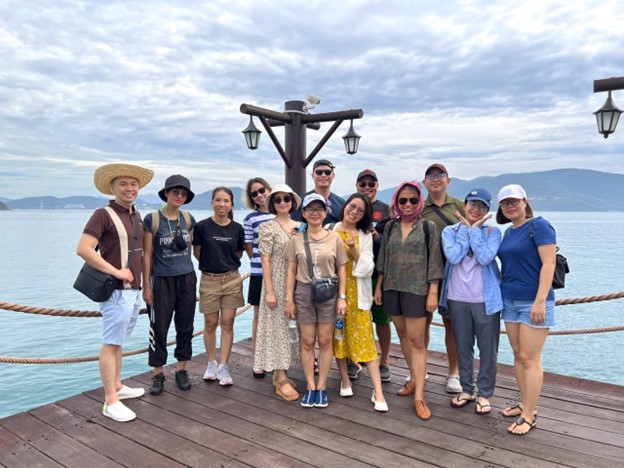 We spent our remaining time on Emperor Cruises, where we could see the sun set and eat a sumptuous seafood meal while being entertained by musicians who played against a gorgeous backdrop of the stars, moon, and city lights.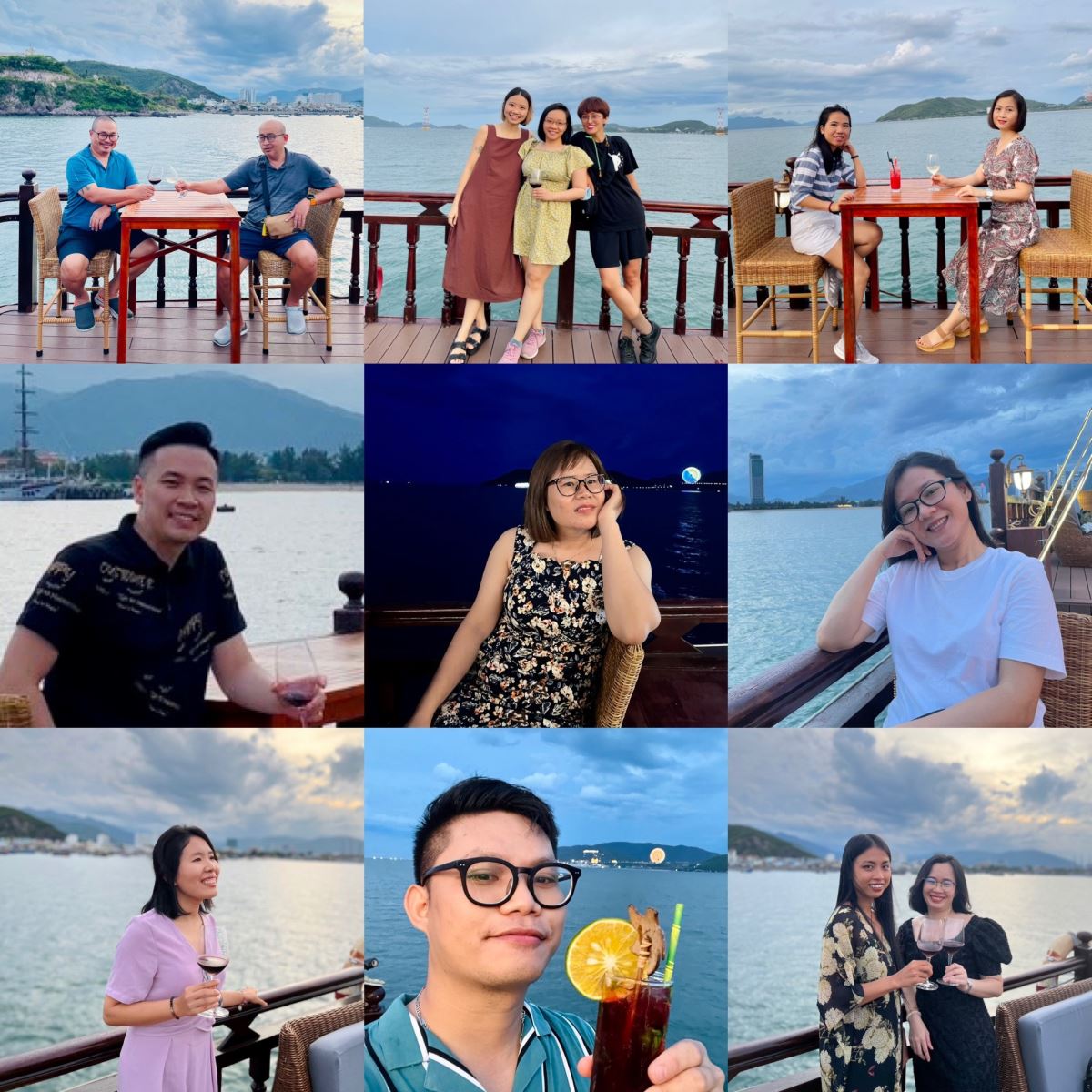 The tour concluded the next day, and everyone felt a special connection to Nha Trang. We will undoubtedly return to Nha Trang.